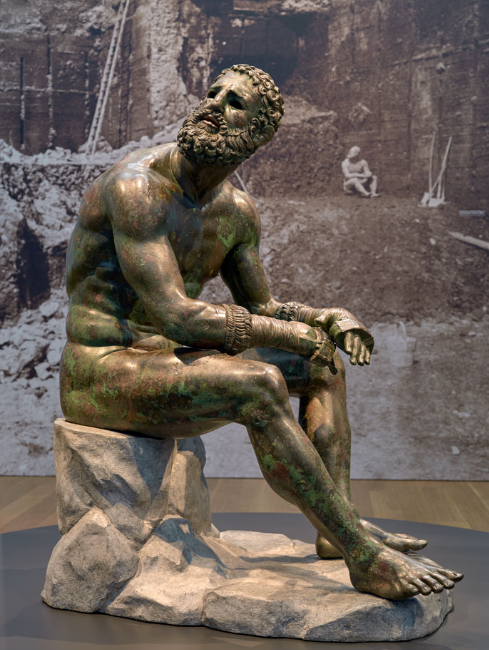 wow! just wow!
my first time at the getty was wonderful
there was an exhibit 'power and pathos: bronze sculpture of the hellenistic world'
and it was amazing!
after spending the summer in europe
it was incredible to see that many of the areas where the sculptures were found
were area's of europe i had just been to
my favourite piece was by far the
'Seated Boxer, "The Terme Boxer", 300-200 B.C., bronze and copper.'
the detail was beautiful right down to the scars on his face
the grounds surrounding the getty are just are just as impressive
it was one of my most favourite days in LA
*picture of the sculpture is from the internet, no pictures were allowed inside.