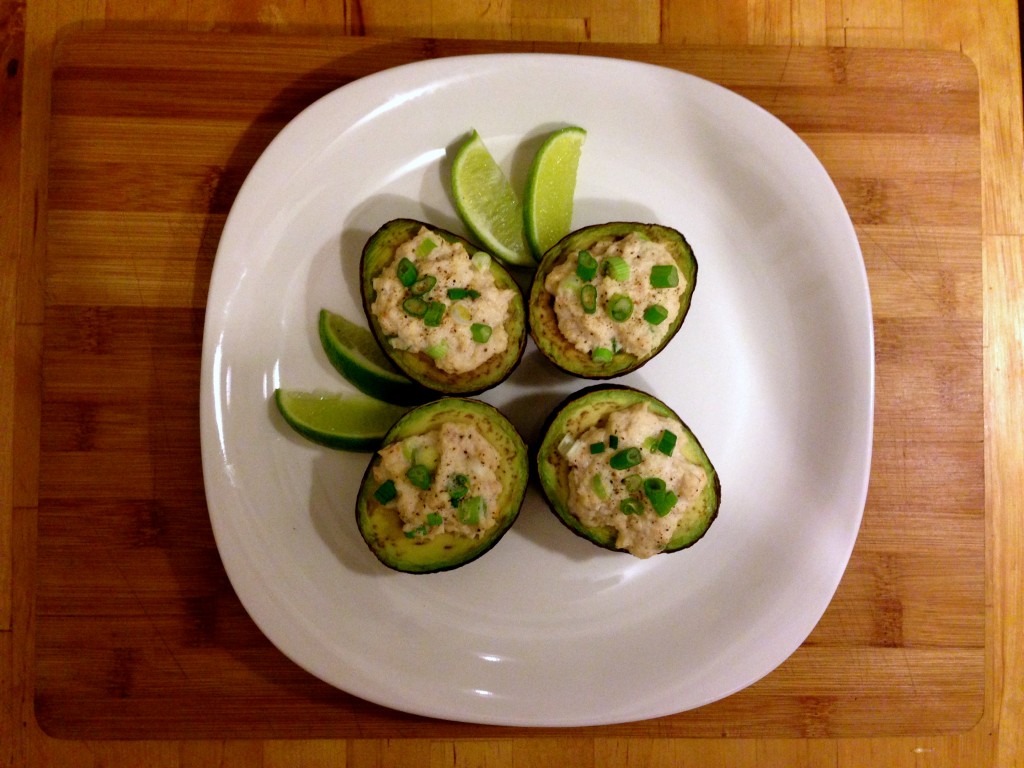 serves 2-4
what you need!
4 medium ripe avocados
2 cups of crab meat (can be fresh or canned – i used a good canned crab meat)
.5 tsp cracked black pepper
.5 tsp cracked sea salt
2 green onions chopped
3-4 tbsp light mayonnaise
2 fresh limes
what you do!
half the avocados and remove the pit, if they do not sit flat on the plate, slice a small section off the back to balance them on baking dish.
place on a baking dish face up and bake in oven at 325F for 5-7 minutes, we only want to warm to avocados, not cook them.
in a bowl mix crab, mayonnaise, half of the green onions, and salt and pepper. remove the warm avocados and scoop approx. 2-3 tablespoons of mixture into the avocado. place back in oven for 5-7 minutes. sprinkle the rest of the green onions and squeeze fresh lime on top. yum!